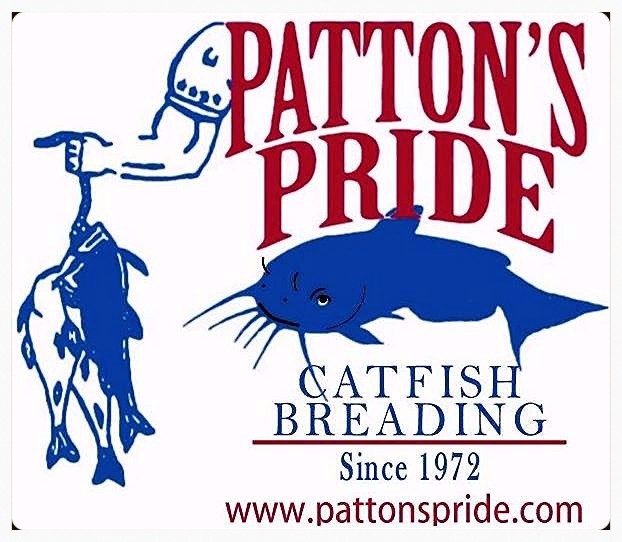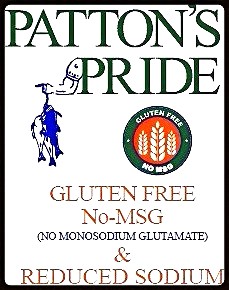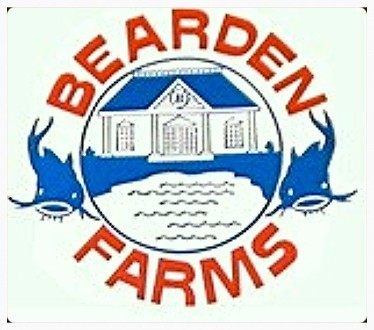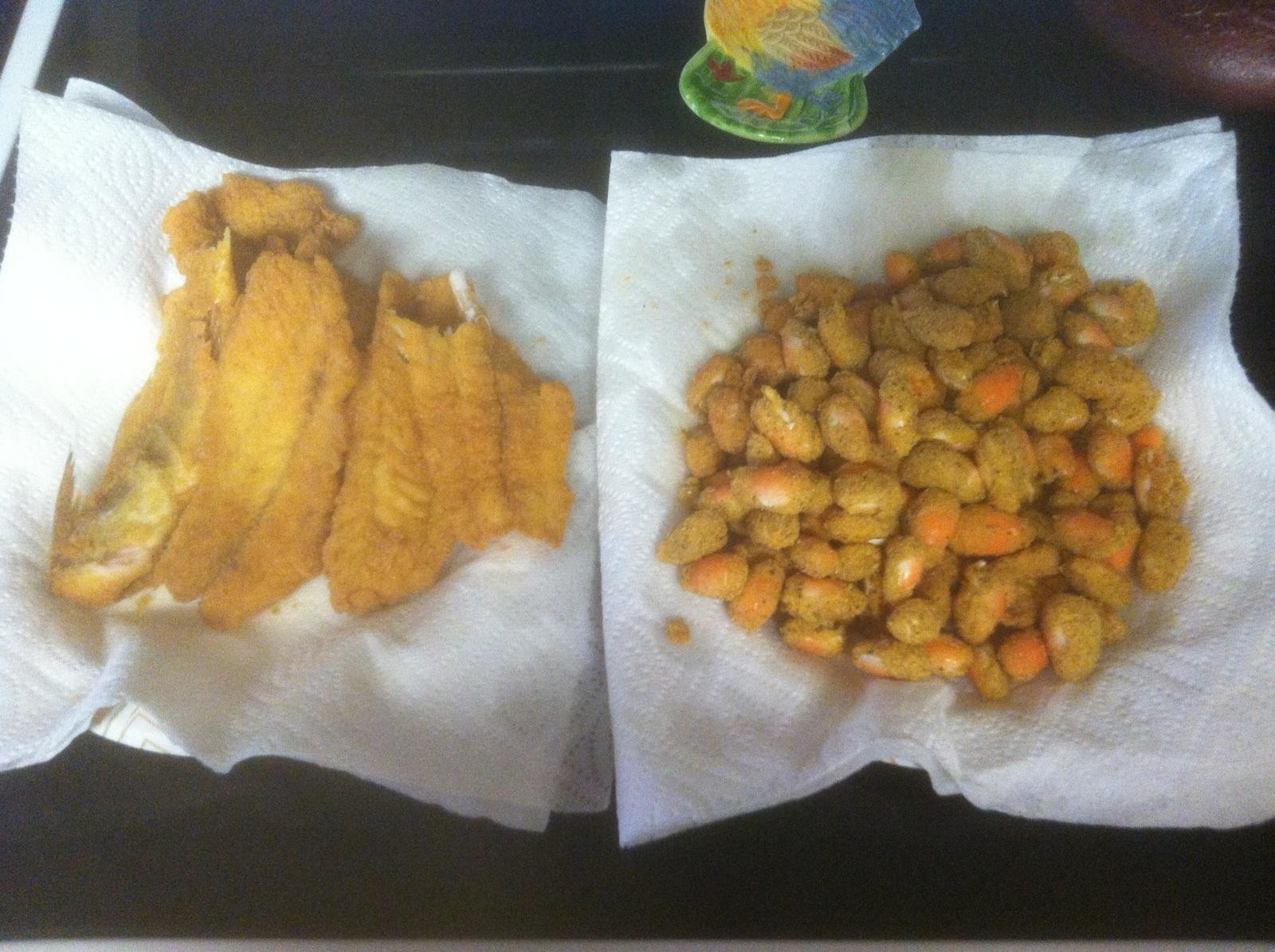 Dear Patton's Pride
On a recent beach day, (in Jacksonville), my son and I were able to score these tasty seafood dishes. Our family has used your Bearden Farms on our fish and vegetables for years. We love it very much.
Whiting is the fish on the left, that we caught using sand fleas as bait. Sand fleas are on the right. It's such a weird dish that I had to share with you. The sand fleas are really tasty, shell and all. Take note, they have to be cleaned correctly. Kind of like de-veining a shrimp. Don't laugh,...we eat squid too.
Hope this makes your "weird" list of things fried using your mix.

Jerry G. Jacksonville, FL.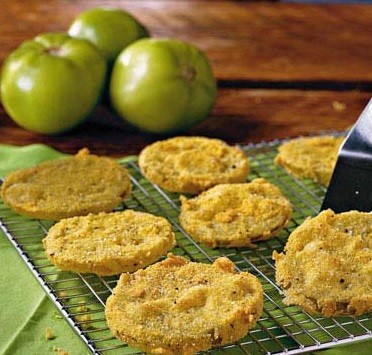 Patton's Pride
December 7, 2014
Dear Clay,
First of all, I want to thank you so much for the time you spent talking to me on the telephone. You truly are customer driven. This was apparent in our discussion.
I did receive the 2 types of your breading mix. The new breading mix, for my family, is far superior to the old (regular) Patton's Pride. The old mix was too high in sodium. I always had to add cornmeal and other ingredients to reduce the MSG and sodium. The new mix needs no extras. It is excellent. We tried on fish, chicken, pork, and beef. It can be used with a variety of different recipes, even casseroles. The new mix adds a special taste that makes any meal more palatable and delicious.
Your researchers are to be commended for making such a great product. In addition, this new recipe addresses the health needs of many people. With our aging population in our nation (and even the world) sodium in our diet becomes a real issue, a little is fine – not a lot!
Thank you for sending us the new mix. We are enjoying it.
JoAnne Vorst
JoANNE VorstW. LAFAYETTE IN.
Jim Casada Outdoors News letter review of

Patton's Pride

breading mix. Dec. 2013